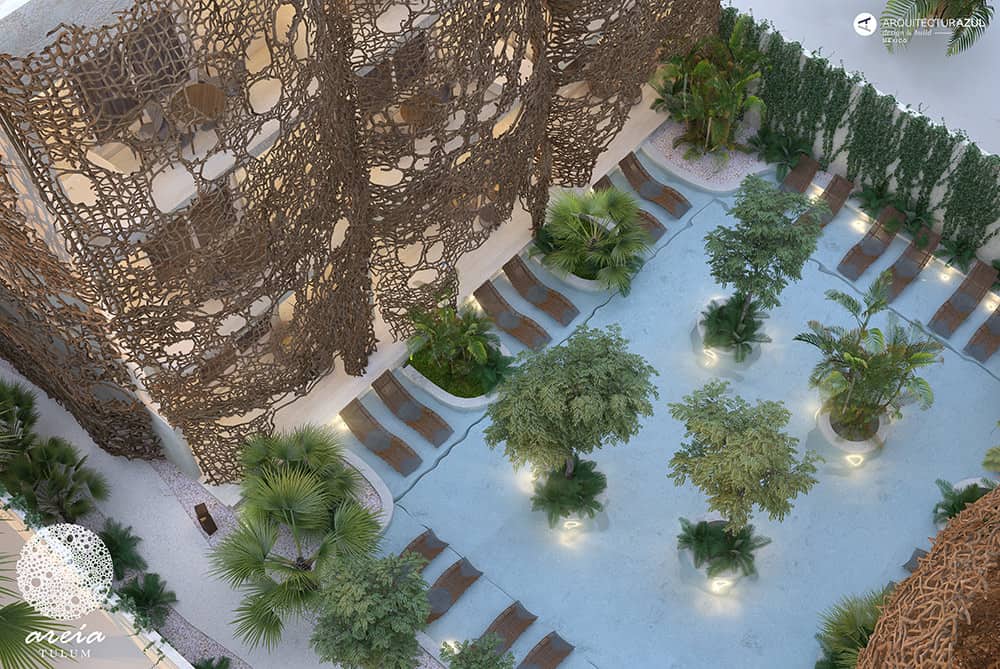 Apartments Areia Tulum
The Areia Condominium is located in one of the areas with the highest growth and added value of Tulum, 3KM from the Beach.
It is about 18 apartments of 52 m2 with all the necessary amenities such as: reception area, parking, bike rack, swim out pool and sundeck.
The design and layout of the apartments correspond to the relaxed and rustic atmosphere of the immediate context, highlighting the vine as an enveloping skin on the main facades.
The interior of the apartments is made up of open spaces with limited dividing walls. The living room shares an area with the dining room attached to the integral kitchen.
The beds arranged towards the terrace with private balcony allow you to enjoy the view of the common pool with existing vegetation respected from the original terrain.
LOCATION: Tulum, Quintana Roo
STATUS: Under Construction
YEAR: 2021