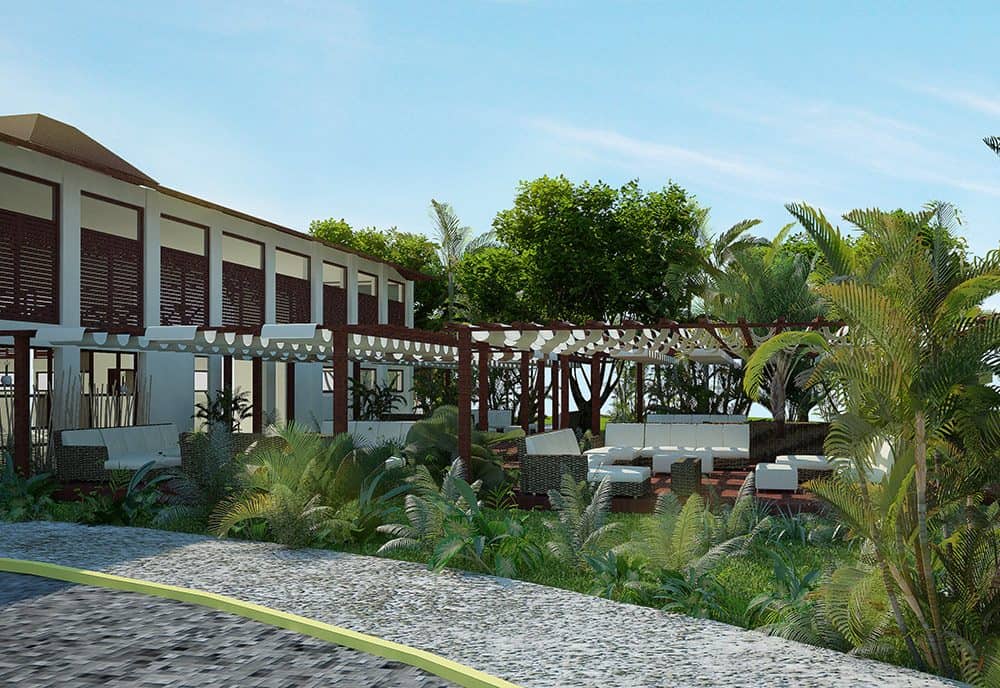 Royalton Memories Splash
Bavaro is an area of beach resorts in Punta Cana, where the Caribbean Sea meets the Atlantic Ocean on the east coast. Palm trees back a wide beach, and a long coral reef creates calm waters. Located near the most beautiful beaches, Grand Memories Splash is perfectly situated in a lush tropical setting, offering a new concept in all-inclusive resorts.
This resort offers the savvy traveler access to a beautiful beach, golden sand, and abundance of accommodation options with high quality amenities. Like one of the largest water parks in the Caribbean.
The lobby is the first thing you see when you get to the hotel that why we did a proposal to renovate the lobby. It had to be something different and unique that in the moment you get there you will know that your experiences at the hotel were going to be unforgettable. We also did that with the Terrace for de Mexican and Italian restaurant.
The Japanese restaurant also had a few renovations. With neutral color and representative decoration, we create a comfortable space for the guest to enjoy their meals.
LOCATION: Macao, Punta Cana, Dominican Republic
STATUS: Built
YEAR: 2016