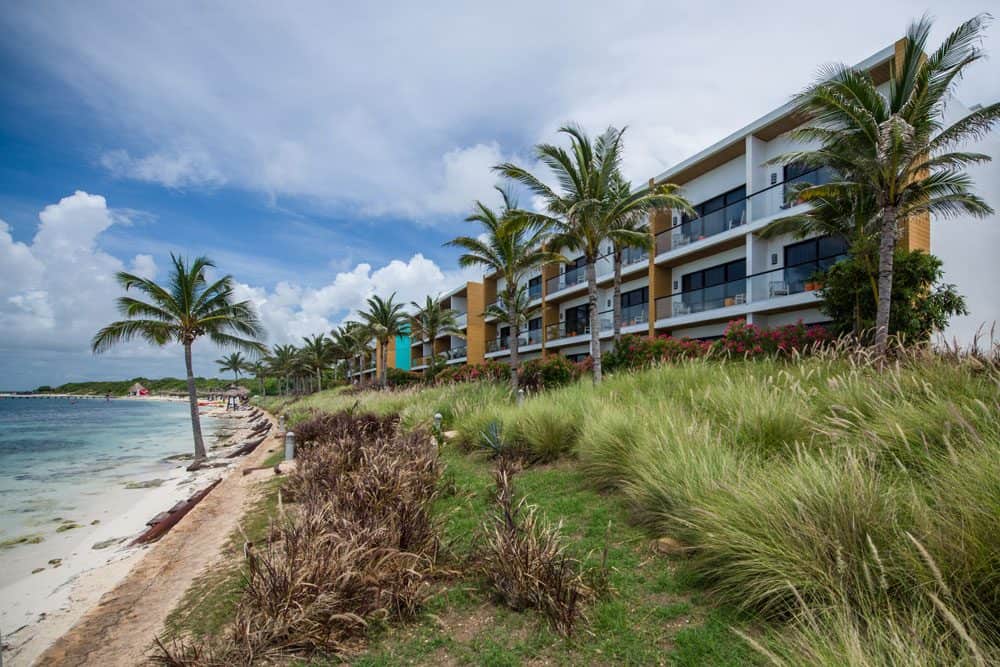 CLUB MED CANCUN
With the new expansion at Club Med Cancun, the Aquamarina family area is now double de size and offers new experiences and accommodation options for family memories.
The new two buildings offer 120 all new ocean front family rooms. 60 Club Room and 60 Deluxe Rooms, as well as a family pool located along the secluded beach.
In addition to this new expansion in the hotel, others areas were remodeled as well. In the gym we were looking for a cooler, modern and comfortable space to exercise by playing with colors, textures, natural light with large windows.
Club Med has years of experience when it comes to conference planning so based on that we wanted to create a space where the people that will go there for a meeting or presentation feel like they were in their office. With modular tables, comfortable chairs, audio-visual facilities, wifi internet are some of the amenities you will be able to use by being here.
LOCATION: Cancun, Quintana Roo
STATUS: Built
YEAR: 2018