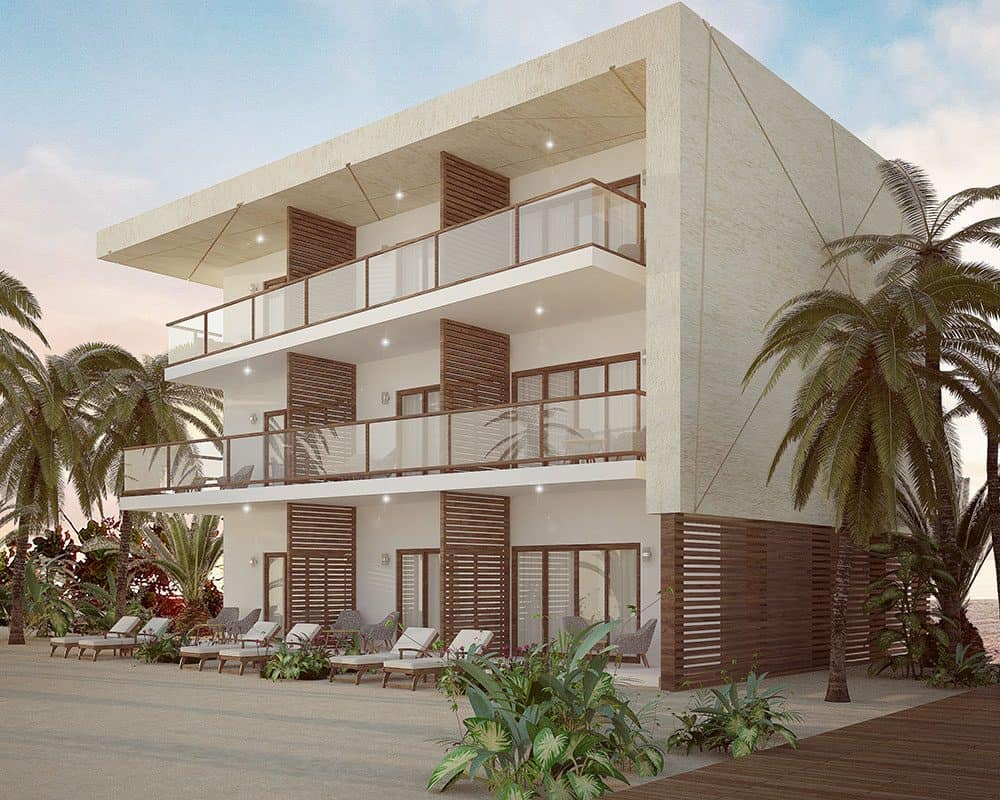 Club Med Columbus
Tucked away on the remote island of San Salvador, it's Club Med Columbus. It's the perfect getaway to disconnect from stress and reconnect with your love ones.
Two proposals were created for a new image of Club Med Columbus divided into North Zone and South Zone. With a more modern air, using a palette of neutral colors, textures in the finishes and the use of lattices, this project was developed. Surrounded by existing vegetation on the island like palm trees.
A large pool divides the two areas which is covered with a restaurant bar that offers a panoramic view of the sea.
LOCATION: San Salvador. Bahamas
STATUS: Under construction
YEAR: 2018