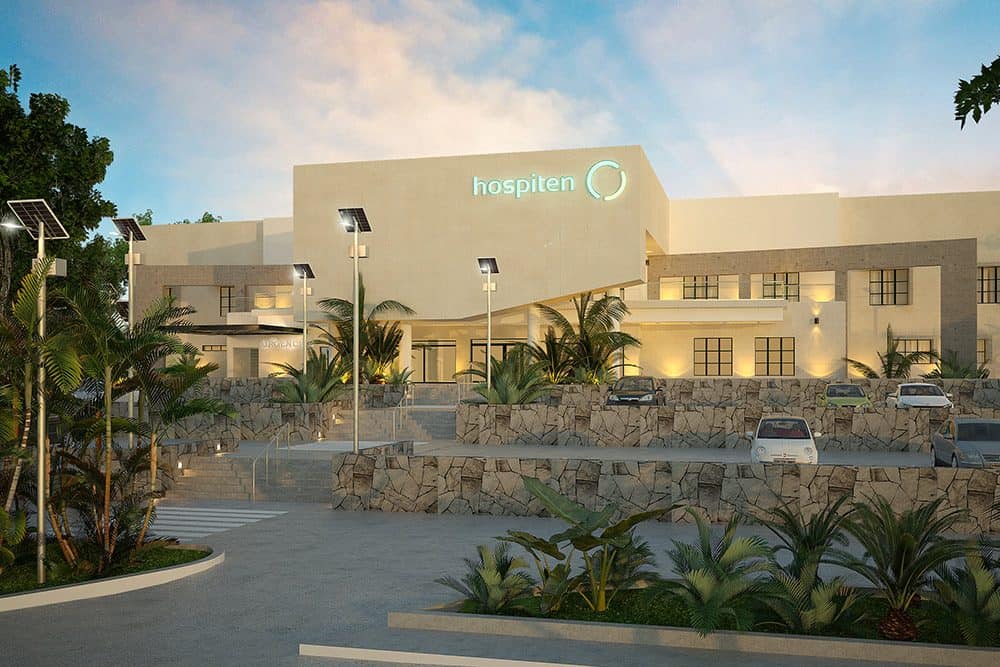 Hospiten Playa del Carmen
The building is located in the town of Playa Del Carmen in the State of Quintana Roo, outside of one of the largest and most important gated community of the place. Its two levels are organized according to the needs and services of the hospital.
The first level is intended for all services; reception, 6 offices, emergencies and laboratories and in the second level 16 rooms. The expansion of the hospital will create a wider emergency and reception area, service areas and more clinics.
With new materials and reusing what already exists, the facade is remodeled to give a fresher and more modern change to the hospital.
LOCATION: Playa del Carmen, Quintana Roo
STATUS: Under Construction
YEAR: 2018