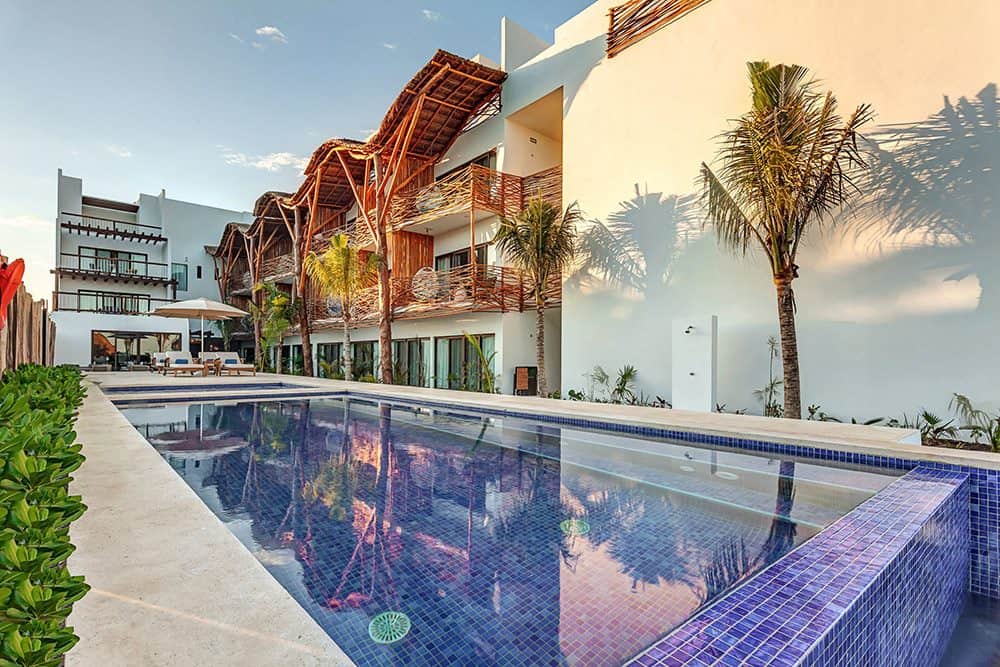 Hotel Mystique Blue Holbox
The concept of the hotel was based on providing the tourist of the island with a higher level of hotel management than those already existing on the island. 38 rooms located in a way that all have an indirect view of the Caribbean Sea.
The design was an inspiration on an eclectic style going from the Mediterranean, Greek chic. Also the use of wood of the region in terms of palapas and the special design of the columns that are the most characteristic elements of the design.
As for the interior of the rooms you can see a marked attachment to the rustic design of the area. Concrete floor, headboards in different shades of wood, ceilings and closets with the same concept.
Moving to the public areas, we tried to take full advantage of the natural views of the land, placing the least amount of dividing and glass walls to allow natural light enter to all possible areas.
One of the principal objectives was to provide the client with comfort embodied from conceptualization and use of space to obtain a good result and bring the best service to the clients.
LOCATION: Cancun, Quintana Roo
STATUS: Built
YEAR: 2018